How good is that ;)
Perhaps I shouldn't be too hard on Snow. She came down in hoards today and the University actually announced closed for that. So no classes for me today and I was able to sleep more... especially after the big FxxK incident last night... the news was exhilarating. And Sarah and I actually went out to play with her!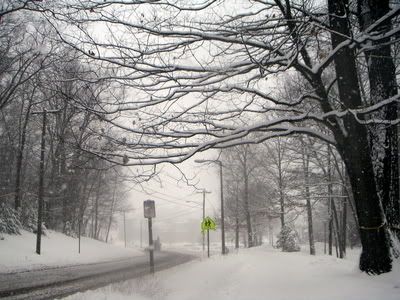 usual depressing sight in the mornings - Snow Storm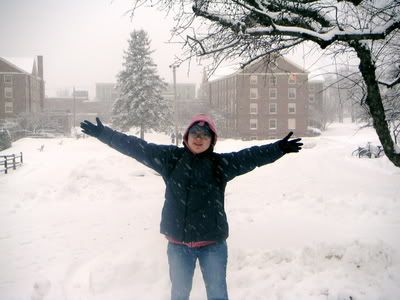 sarah drenching herself in snow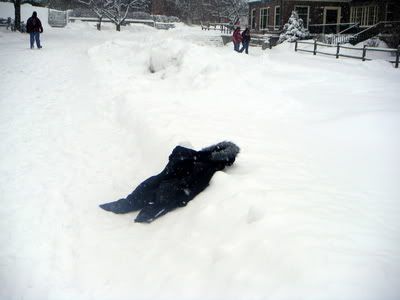 Grace's gotten used to the cold, hasn't she?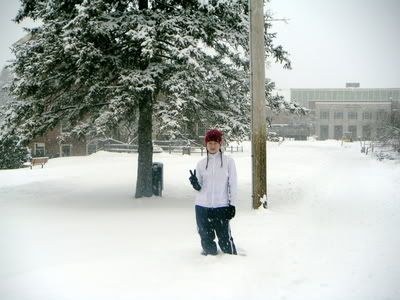 Gracie in knee-deep snow in her 'skimpy' track suit.

The shovel trucks are still trying their best to fight her though. But she's sprinkling bits of her everywhere, it's difficult to match her speed sometimes. Snow's knee-deep now. We'll see how it goes tomorrow. Would be great to skip Feature Writing class.