Gracie should've learnt
that there is no such words as "window shopping" in her dictionary. She came out from the warehouse sale with a $10.99 purchase. So much about saving money!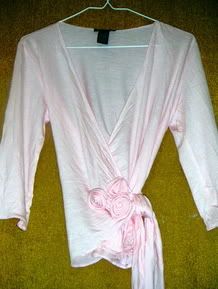 this EXPRESS body-hugging but comfy wrap-around is actually 'peachier' than it is shown in the photo. the flowers on the side adds a feminine touch. It also comes in fuschia pink which is sexier but more mature-looking.